Festival is coming up!!! Yea!
Look at the tabs above and scroll over Festival…..it will take you to Registration, t-shirt order, hotels, all the info you need!
Short-cut to registration click below.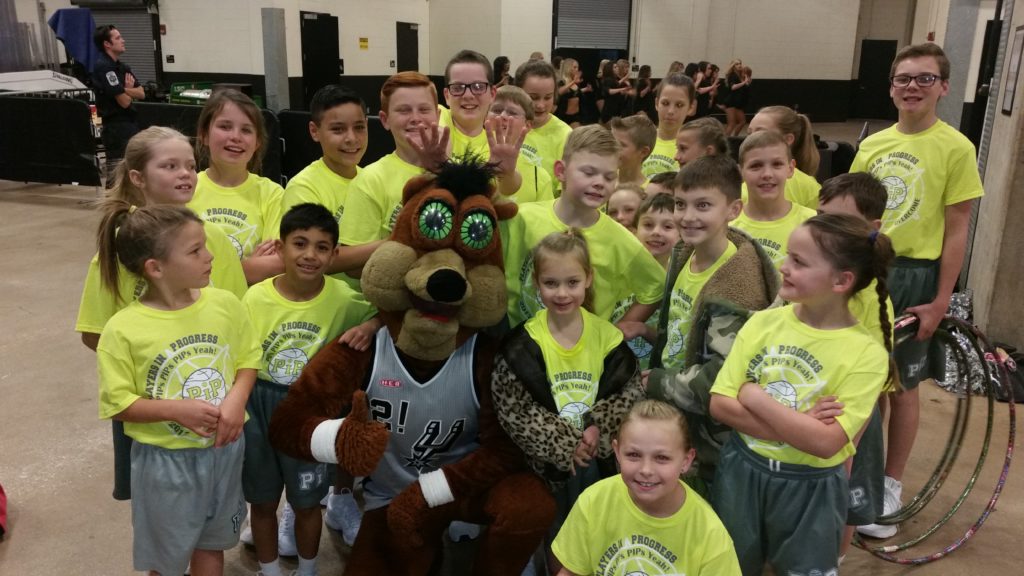 PIP All Star group with the Coyote before performing at the half-time of the San Antonio Spurs.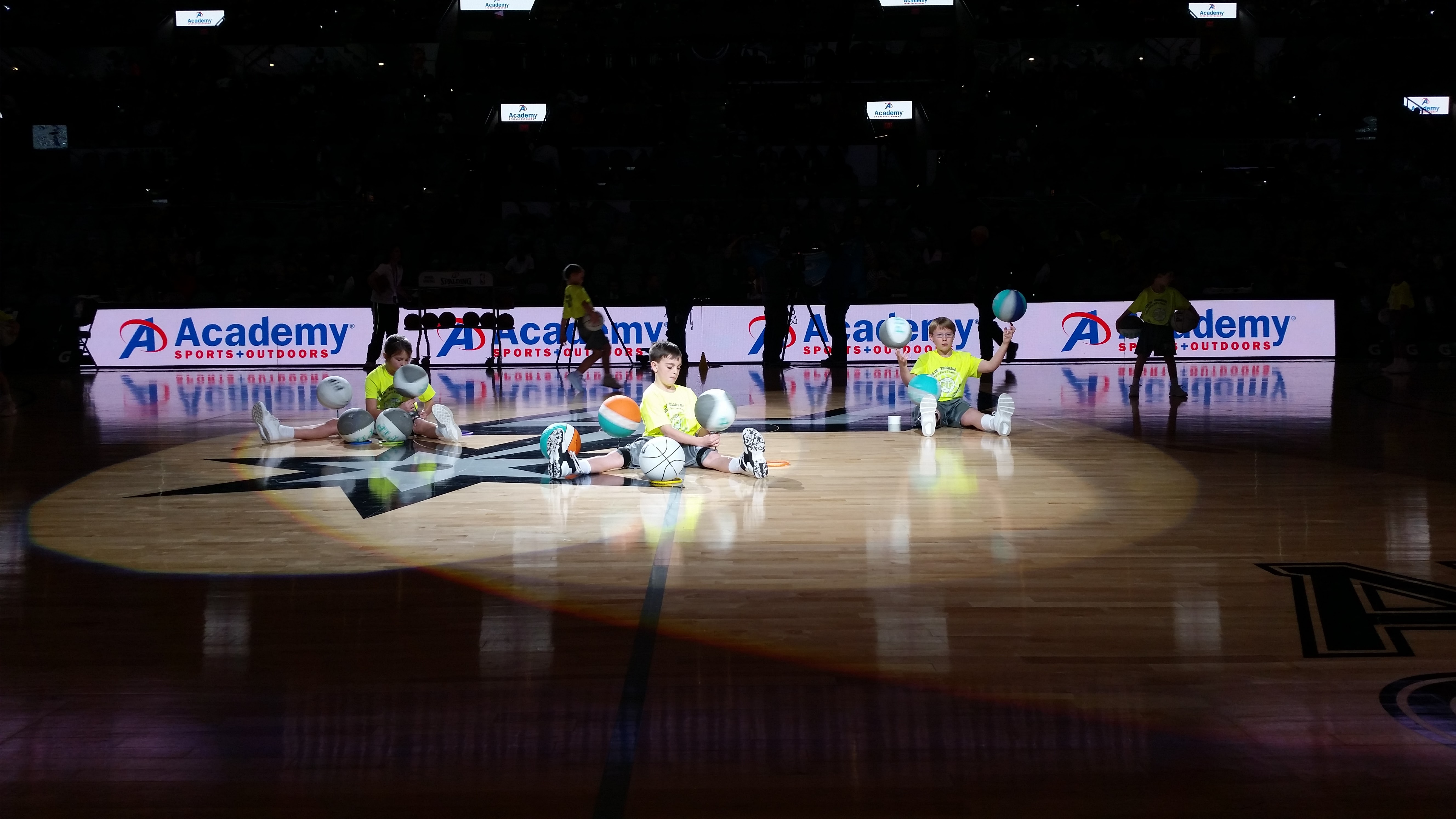 PIPs spinning 3 & 4 basketballs. Wow!
This is the 30th year of PIP! Wow! How exciting!
We hope you will be a part of a PIP group this year!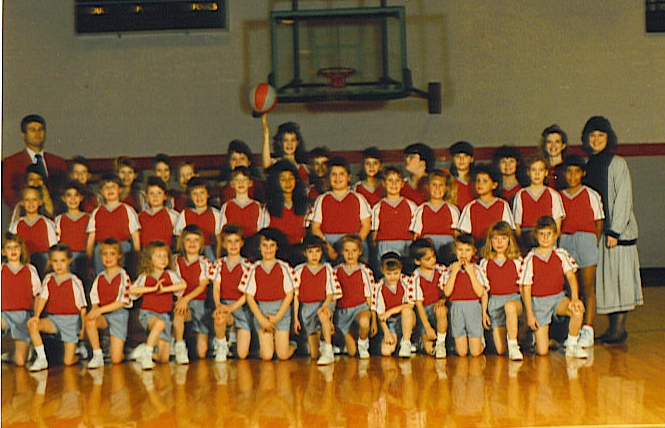 Can you find Coach Land, Mr Coach Land & Coach Best in this PIP group picture from almost 30 years ago?